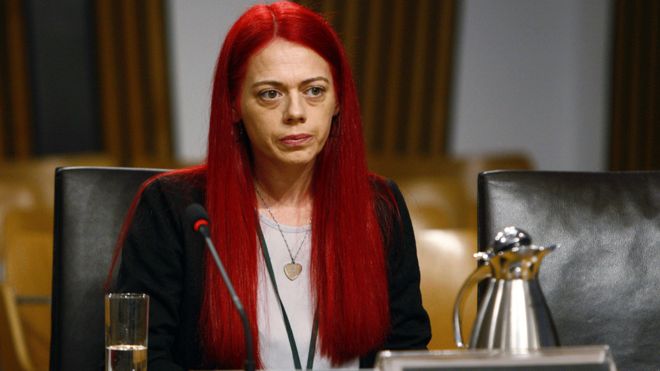 Annette McKenzie lost her daughter to suicide a year and a half ago.
The pain has never left but she says she is using it to fight for the mental health of everyone else's sons and daughters.
Exactly a year since the Glasgow mother presented her petition to committee at Holyrood, she feels she is finally getting somewhere.
MSPs are listening to her plea to improve the way children are treated and the way doctors prescribe powerful medication.
It hasn't been an easy year.
Annette's own health has deteriorated, suffering anxiety and angina, or what she calls "a broken heart".
Her eldest daughter Britney has been gone for 18 months, but the loss is no easier to bear.
"Life since then to be honest has been a lot harder, a lot more raw.
"When I stood in front of the Petitions Committee last January I was on auto pilot and full of medication.
"But I could at least do simple things then. That's changed. My health's worse now – I have angina.
"I know my heart's been affected but it's a broken heart, from so many lows of the past year – Britney's 18th in October was by far the hardest yet."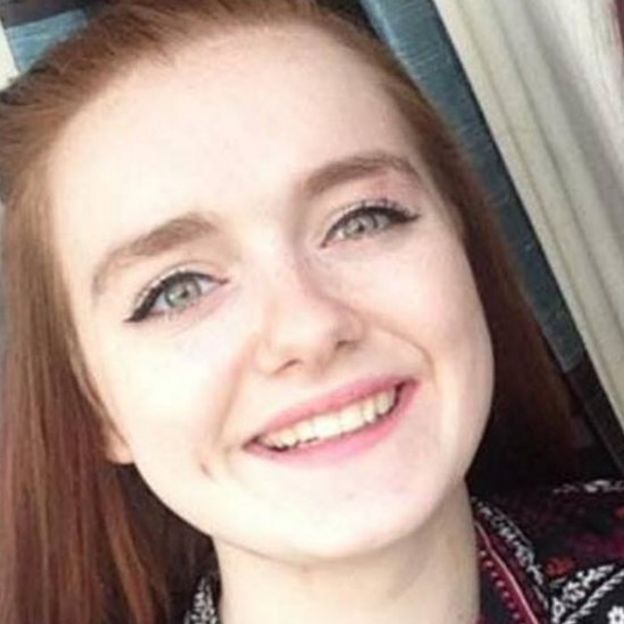 Britney Mazzoncini was being bullied online.
She went to her GP with depression and suicidal thoughts and was prescribed a month's supply of Propanol, an anti-anxiety drug.
Just over a fortnight later, she took an overdose and died at their family home in Glasgow.
Annette had no knowledge her daughter was taking the medication.
She lodged a petition at the Scottish Parliament asking for a rethink on the way GPs treat mental health conditions in young people.
She wants GPs to be unable to prescribe anti-depressants to under-18s without the knowledge of their parents.
MSPs have ordered more information on whether children are prescribed anti-depressants as "the first port of call or the last port of call".
Annette sees this as a turning point in her fight.
She said: "For me this is about the minister for mental health agreeing we have a real problem with teens and treatment and the way we treat children.
"No child should go on a first visit to a GP with depression and leave with any medication without being referred first to someone who deals with mental health."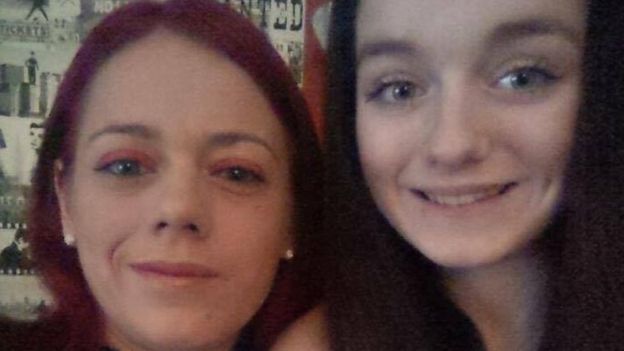 She wants the change for her other daughter and for her son and everyone else's sons and daughters.
Young people contact her with similar problems: "The number of young people who have reached out to me, who I've spoken with and helped to get in contact with someone who can help them has helped me too.
"I've even had messages from people who said they were going to end their life but once reading my Facebook wall – the stuff I keep public – and watching my videos they say they can't leave their parents in the pain I'm in.
"It's bitter sweet – Britney's story is saving not only her friends who knew her but also people she never knew and for me that's a positive thing."
Annette takes comfort in watching Britney's friends living their lives to the full and never taking for granted what they have.
She wants to talk to as many young people as possible and get them to help each other when they have mental health issues or concerns for each other.
And at the end of the petition she named Britney's Plea, Annette wants at the very least to see better guidelines for GPs when prescribing medication for young people.
She said: "Hopefully they will agree to bring in place new training for GP's and I also hope they make it that no child or person is given pills on a first-ever visit to a GP.
"I want them to have to be referred and seen by a mental health professional before any treatment is given.
"If that had been in place with Britney she wouldn't have been given those pills."
She wants more discussion of the issues.
"I don't want this to be the end.
"I want to be out there helping people, taking to them about mental health – about Britney."
If you are feeling emotionally distressed and would like details of organisations which offer advice and support, click here or you can call for free, at any time, to hear recorded information on 0800 066 066
Link to BBC article here