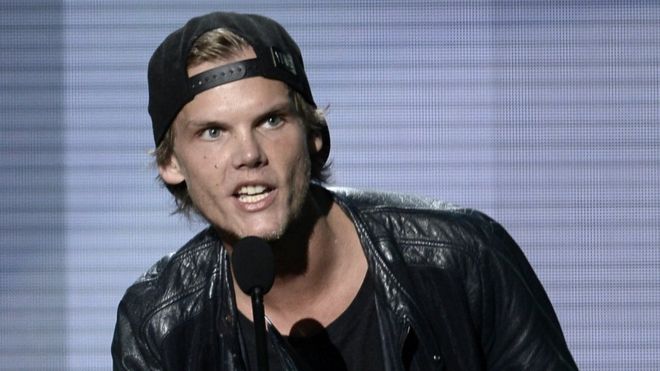 Avicii's family has issued a new statement which says he "could not go on any longer".
The body of the Swedish DJ, whose real name is Tim Bergling, was found at a hotel in Oman last week.
His family added that the 28-year-old was "an over-achieving perfectionist who travelled and worked hard at a pace that led to extreme stress".
A spokesperson for the artist declined to confirm whether he had killed himself.
The police in Oman say they've police ruled out "criminal suspicions".
In the statement his family spoke about how Tim "struggled with thoughts on meaning, life, happiness".
"Our beloved Tim was a seeker, a fragile artistic soul searching for answers to existential questions.
"He wanted to find peace."
Avicii had always been quite open about his struggles in the limelight and announced in 2016 that he was to retire from touring.
The statement added: "When he stopped touring, he wanted to find a balance in life to be happy and be able to do what he loved most – music."
The family had previously praised fans and fellow musicians for their support.
Thousands of fans gathered in Stockholm to remember him. After a silence, church bells performed the track Without You.
And some of his biggest hits Wake Me Up, Levels and Hey Brother are expected to enter the chart on Friday.
Other musicians and DJs have also been posting their tributes on social media.
Link to BBC Newsbeat here