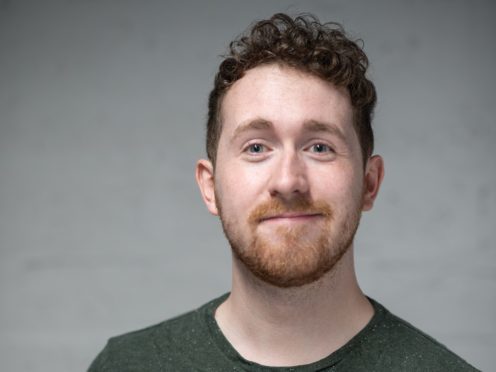 A new mental health charity has received a cash boost to help it start its work with young people.
Feeling Strong has been awarded nearly £3,000 from Business Youth Fund.
The group was set up by Brook Marshall after he identified a gap in support for young people living with mental health problems.
The former Abertay University student president wanted to create positive places where people with mental health issues could hone their skills, boost their confidence and get help to reach their goals.
Currently, Brook and the team of volunteers are running two projects funded by Dundee Youth Fund.
One of its projects is Dundee Can Listen, which puts young people in front of elected officials to talk about their experiences with local services and discuss the impact they have had on their mental health.
The group also has a digital guide with information on the support available.
Potential future projects include school visits and matching young people with role models to show them how they live with mental health illnesses.
Mr Marshall said: "While I was at university, I was involved in campaigning and advocacy and after graduating it was natural that I would continue this type of work.
"I've had personal experiences with mental health issues and I felt that there was still a lot that could be done, especially when it came to early intervention.
"I decided that the best way to tackle this was to set up my own charity filling the gaps between NHS services such as counselling. I wanted Feeling Strong to be about improving the lives of people by helping them gain confidence and developing skills which can then lead to employment and living a fuller life in general."
The charity hopes to work with 200 young people in Dundee and the surrounding areas over the next year before expanding further afield.
Mr Marshall went to Business Gateway to learn skills that would be transferable to running a charity. He learned how to put together an operational plan and gained knowledge of finances, recruitment and tax issues.
"This support has been really important as it allowed me to set up Feeling Strong in the correct manner with a plan to follow in future," he added.
"I'm really excited about Feeling Strong and it's by far the best thing I've ever done. I hope in future we will be operational throughout Scotland working with a mix of paid staff and volunteers."
Lynn Maccabe, from Business Gateway Dundee, said: "Although Brook was setting up a charity, essentially they need to have the same skills as any business owner and so we focused our support on areas they will use on a day-to-day basis.
"Knowing how to deal with finances and how to implement plans are crucial for any enterprise and as Feeling Strong grows Brook knows we are on hand to offer additional expertise in new areas."
Link to Courier article here