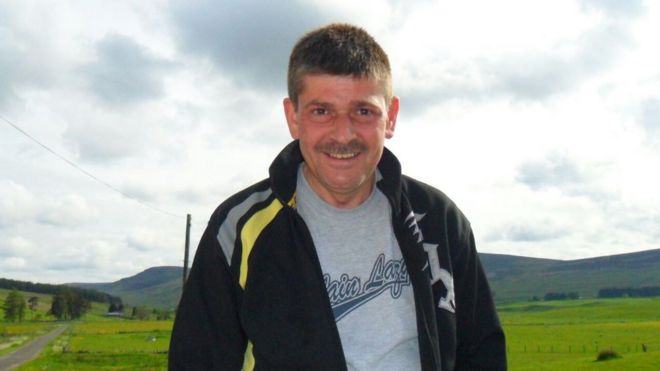 NHS bosses have ordered an independent inquiry into a psychiatric unit following the case of a man who killed himself after being refused admission.
David Ramsay, 50, took his own life in 2016 just days after twice being sent home from the Carseview centre at Ninewells Hospital in Dundee.
Nicola Sturgeon was questioned by Scottish Labour leader Richard Leonard over the case at Holyrood on Thursday.
NHS Tayside has now announced the care provided by Carseview will be reviewed.
Mr Ramsay's family has been campaigning for a full public inquiry into mental health provision in NHS Tayside, with his niece Gillian Murray calling for Health Secretary Shona Robison – a Dundee MSP – to stand down.
NHS Tayside chairman John Brown said the "independent assurance report" would examine "how services are delivered at Carseview to address the concerns of some families who have been speaking out about their experiences of mental health services at the centre."
The health board will take advice from the Mental Welfare Commission on which experts should be tasked with carrying out the work.
As part of the review, they will speak to patients at the centre and their families.
Mr Brown added: "If the report highlights any areas for improvement, or flags up issues where we can learn lessons, we will make any changes required immediately."
Separately, Public Health Minister Maureen Watt has written to Ms Murray to offer her "sincerest apologies" for the way some of the correspondence between her and the Scottish government had been handled.
Ms Watt said a response she had sent to Ms Murray in April was sent to a mistyped email address – meaning Ms Murray did not receive it.
Ms Murray – a former SNP member who said she had left the party over its "failure" to help with her uncle's case – has also been invited to meet Ms Watt, Ms Robison or the first minister "at a time and date of Ms Murray's convenience."
Responding to the announcement of the review, Ms Murray tweeted that it was a "welcome first step but certainly not the end of the road" and said the family would continue to demand a full public inquiry into mental health services in Tayside.
Speaking on Thursday, she had accused the Scottish government of ignoring the family's concerns – which was strongly denied by the first minister.
And she said her uncle had "needed that little bit of help" but had been "turned away", with the hospital "passing the buck to the family".
'Evade accountability'
Ms Murray added: "It could happen to anyone – it could be me or you who needs that little bit of help, and he was turned away.
"I was having to Google how to look after a suicidal individual, how to look after somebody with psychosis. That shouldn't have been left to us."
She also said resigning would be the "honourable thing" for Ms Robison to do.
Mr Leonard also welcomed the inquiry, but added: "The reality is that it should not have taken years of campaigning by bereaved families – and a tragedy being raised at first minister's questions – to deliver this limited review.
"Scrutiny should be an essential part of how our public services are run – but instead bosses at NHS Tayside and Shona Robison have attempted to evade accountability at all costs."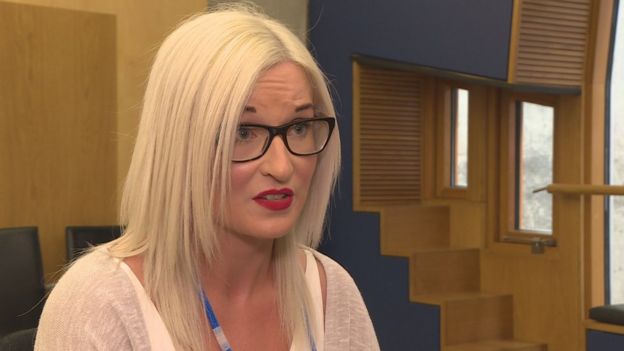 Who was David Ramsay?
Mr Ramsay made three separate attempts at suicide in the space of a week in the autumn of 2016.
His family convinced him to seek urgent help from his GP, who referred him to Carseview because he "required admission".
Mr Ramsay had two emergency assessments, but was turned away from the centre on both occasions.
His niece told BBC Scotland there had been a catalogue of failures over the handling of her uncle's case in the days before he killed himself.
She said Mr Ramsay's death had been preventable as he had told staff "in no uncertain terms" and on separate occasions that he did not want to live and needed help.
What has the health secretary said?
In a statement, Ms Robison welcomed the review, saying that: "People who need mental health services, and their families, should have full confidence that they will receive the highest standards of care when they or their loved ones are in a very vulnerable condition".
She had earlier tweeted that Ms Murray and her family "have every right to raise their concerns and shouldn't be criticised for doing so".
Ms Robison added: "The voices of patients and their families are hugely important in our health service".
Link to BBC article here 
Please follow and like us: