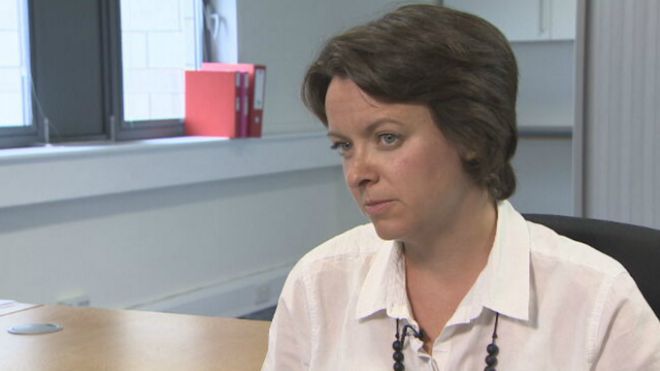 An MSP has called for a Dundee mental health unit to be put into crisis measures following revelations in a BBC Scotland documentary.
Former patients at Carseview told the Breaking Point programme they were pinned to the floor and bullied on wards where illegal drugs were rife.
Dundee-based Labour MSP Jenny Marra said the allegations were "horrifically worrying."
NHS Tayside has said it will investigate the patients' allegations.
Following the documentary, another former Carseview patient told BBC Scotland that she felt "traumatised" following her time in the unit and said it should be closed.
The Scottish government said the accusations were "very concerning" and that they had "been clear" that NHS Tayside must "swiftly investigate any allegations of mistreatment or breaches of patients' rights."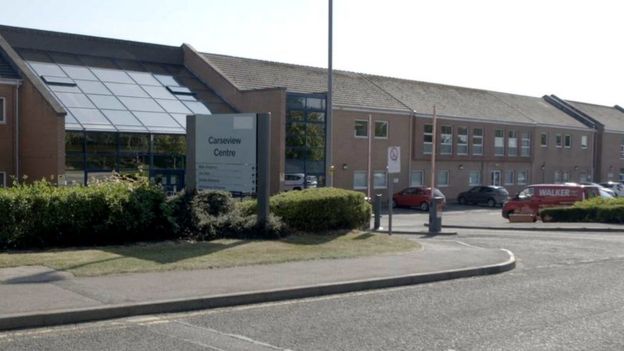 Ms Marra said she had been given "cast-iron assurances" two years ago during a visit to the unit that "everything was fine" and that "these problems don't exist."
She said: "Now clearly that just wasn't true.
"I am calling today on the cabinet secretary for health to put NHS Tayside mental health services into crisis measures because this is about public confidence.
"People in Dundee and Tayside need to know that their loved ones are being properly cared for.
"And from what we have seen on the documentary, people are being failed, there is clearly no doubt about it."
David Strang, the former HM Chief Inspector of Prisons for Scotland, will chair an independent inquiry into mental health services across NHS Tayside.
The allegations made in the BBC documentary will be included in the inquiry.
Ms Marra, who has called for a new team of doctors to be brought into Carseview, said: "It's supposed to report in September, they really need now to speed up this process."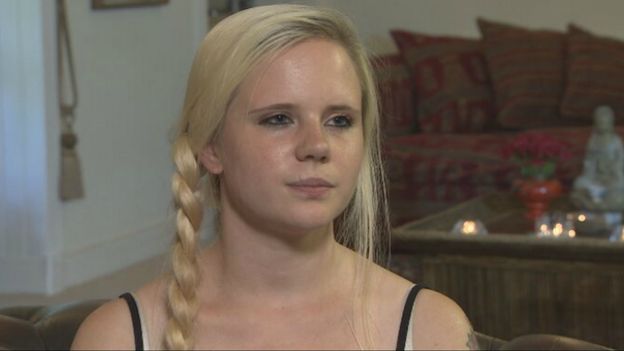 Former patient Daisy Stewart, who was first admitted to Carseview aged 17, said she could "totally relate" to many of the accusations in the programme.
She said: "I felt like the restraints were kind of like punishment rather than the other hospitals I'd been in.
"They've tried to make it supportive, whereas in Carseview it feels like you're a nuisance and they just want to quieten you."
Miss Stewart said she was mixed in with "a lot of people who were taking drugs or had taken drugs."
She said that her time in the unit did her "no good at all" and called for Carseview to be closed.
She said: "I'd say it nearly killed me.
"I'm surprised I got through it and I still feel really traumatised from it to the point where I still don't really trust mental health professionals very much.
"I definitely felt more traumatised from Carseview than the trauma I had when I originally went in.
"The whole place has a vibe that is not healthy for a person without mental illness, never mind someone with depression."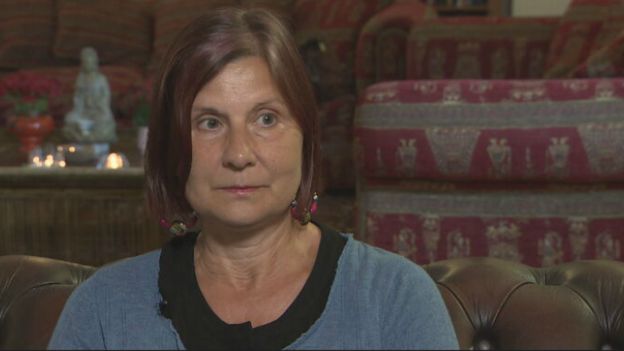 Miss Stewart's mother Lisa said that on one occasion her daughter had left Carseview and phoned her from a shop after taking an overdose.
Ms Stewart called Carseview and was told that her daughter was sleeping. After checking, staff discovered she was not there.
She said: "I said, is someone going to get her? "No. we're too busy for that."
"So I had to go and the police were there and they said this happens all the time, nobody comes to get them."
'Key milestone'
Ms Stewart said she could not take her daughter from the unit as she had been admitted under section.
She said: "I wanted to get her out because I felt she was more in danger in there than she was out."
Mental Health Minister Clare Haughey said: "I will be expecting an early update from NHS Tayside on their investigation and the action they intend to take."
The minister said Mr Strang's appointment marked the independent inquiry's "first key milestone" for families.
She said: "I also note NHS Tayside has today appointed Prof Keith Matthews as a new associate medical director for mental health services.
"His background and clinical leadership will play an important part in working to transform mental health services across the region."
Link to BBC article here
Please follow and like us: