Phil was recently interviewed by Jamie Milligan from the Courier about what the the proposed changes to mental health services within NHS Tayside might mean for staff and patients. The original article is HERE
---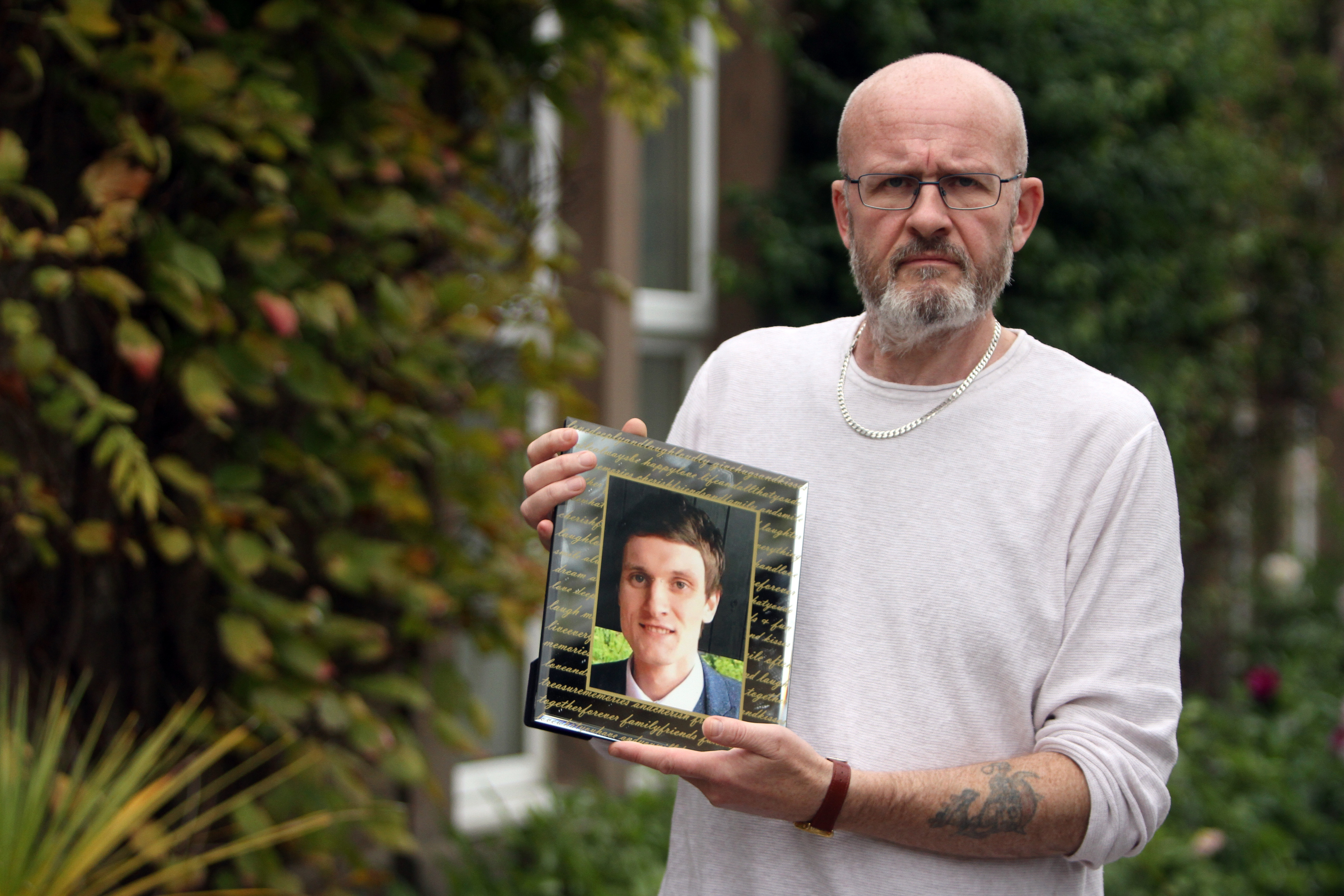 The father of a Dundee man who took his own life fears local mental health services will "implode" if plans to close NHS Tayside's Mulberry Unit go ahead.
Lee Welsh, 27, died in August after suffering from mental health issues.
Now his father, who is pursuing a complaint against the medical practice where the 27-year-old was a patient, has had first-hand experience of the system and says he is worried about the strain on services in Dundee if the move goes ahead.
Phil Welsh began to suffer severe anxiety and symptoms of agoraphobia following Lee's death and was treated at Dundee's Carseview Centre.
He says the treatment he received was "brilliant" but he fears the touted closure of the Mulberry Unit at Stracathro Hospital, near Montrose and the transfer of services to Carseview will heap too much pressure on staff.
NHS Tayside's three-month public consultation on mental health and learning disability services ended last week.
Last night health bosses insisted they would take all responses on board when weighing up a final decision – and stressed that the aim was to create centres of excellence for patient care.
The preferred option on the table is to close the Mulberry Unit and transfer services and staff to Carseview.
However Mr Welsh said he had grave concerns about the proposal.
"I can only see the entire situation imploding," he said. "It looks like centralisation is the way they want to go.  I still think there should be something else there, like the Edinburgh Crisis Centre, somewhere for people to go and have a chat with someone.
"If they're going to send everyone in a crisis up to Carseview, staff are going to have it up to here. It's an absolute shame. You can't expect Carseview to pick up every single thing. It's just not feasible."
Mr Welsh said forcing patients who are already under great strain to travel from Perthshire and Angus to Dundee for treatment could be disastrous.
He added: "I hit the wall about six weeks after Lee's death. I've never experienced anything like it in my life, it was awful.
"The paramedic said it was the worst panic attack she had seen in 22 years on the job. Carseview's crisis team were absolutely brilliant. If it wasn't for them, I don't think I would be here today. "
Chief officer for Perth and Kinross Health and Social Care Partnership Robert Packham said:  "Should the preferred option for mental health and learning disability services in Tayside be approved, it would allow us to make better use of our nursing and medical staff enabling us to continue to deliver high quality, sustainable patient care.
"Locating all General Adult Psychiatry (GAP) acute admissions at Carseview and specialist services and Learning Disabilities at Murray Royal will allow us to create centres of excellence through shared learning/experiences and remove unnecessary variation across localities.
"The preferred option would mean that GAP acute admission beds in Mulberry Ward at the Susan Carnegie Centre and Moredun Ward in Murray Royal Hospital would relocate to Carseview Centre.
"It is important to note that if the preferred option is approved, the staff from the Mulberry Ward and the Moredun Ward would move with their patients to ensure continuity of clinical care. The nursing teams would also benefit from additional staffing resources.
"People across Angus, Dundee, and Perth and Kinross have shared valuable feedback during the three-month consultation on proposals for Mental Health and Learning Disability Services in Tayside.
"All views gathered during the consultation will be included in a final report with recommendations for the new service model, which will be presented to the relevant Boards and Committees in December 2017/January 2018 before Perth and Kinross Integration Joint Board makes a decision based on all the facts and opinions presented."